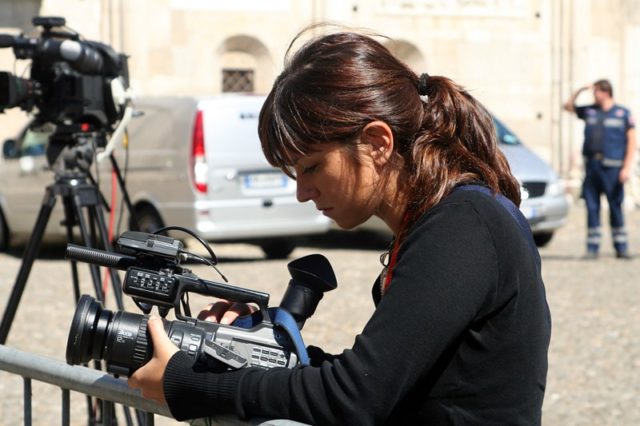 Want to pursue a career in Broadcast Journalism?   Do you have a desire to be a voice for a cause? Do you have a competency to deliver against tough deadlines?
Broadcast Journalism has emerged as one of the most exciting professions and is in very high demand today. The sector not only provides a wide variety of experiences but is the best way to reach the audiences as it an impactful medium. It has the best job options especially for women who are creative and have a penchant for being one of these:
News Presenter – A news presenter's job is to present the news in the most presentable manner. The presenter has to be confident with great communication skills. Be it any topic, the news presenter must have thorough knowledge about it. Research skills are very much important and so is the presence of mind. Overall, the personality must be impressive.
News Reporter – Finding and collecting relevant information, research work, providing content, conducting interviews, reviewing content etc is what is done by a news reporter. News reporter generally works close with the masses and often travel from place to place to cover news/events. At times, reporter lives in other cities or countries and provides material from there.
News Writer – News writing for broadcast media is not an easy task. It is the responsibility of the writer to choose a newsworthy content and write it using the best techniques. There are many things to keep in mind while writing the content for television and as it is important that the visuals and the voice over must blend well. While for the radio show, it is required to write for the ear. The writer should be able to add elements that are able to engage the listeners.
News Producer – A news producer is the backbone of any broadcast media firm. It is the responsibility of the news producer to ensure the smooth functioning of different departments. The duties include – preparing and monitoring the content, collecting information from possible sources, planning, organizing and executing the show. The person has to be creative and brilliant at communicating and management.