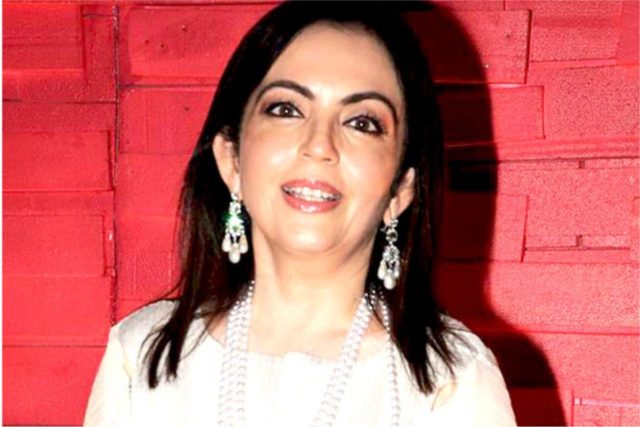 "What I have learnt is that it is important to pursue your passion more than your legacy; if you have a passion with a purpose, then everything else fits in."

-Nita Ambani

                                              Chairperson, Reliance Industries
Stay humble: List of her achievements is endless. She belongs to one of the richest and prestigious families yet is modest and respectful to everyone. Nita Ambani respects others' opinions. This quality makes her a respected and great leader.
Let your work do the talking: A confident lady, she doesn't like to talk much about herself. Nita wants people to know about her through her work. We can be successful at work only when we get recognition for our work.
Share and Care: Nita puts a lot of effort in promoting education. She's an educationist and there's no better way to enlighten minds than education. Apart from that Nita promotes young talents and sports and takes healthcare issues very seriously. She inspires everyone to be compassionate and contribute to society in whichever way possible.
Keep Calm & work smarter: Bigger the firm, greater is the responsibility. To handle all the stress, it is necessary to maintain calm and composure. Nita Ambani remains calm and focuses on solving the issue.
Values make you valuable: She was born and brought up in a middle-class family. Values have always been a part of her life. Nita's passed on those values to her children as well. Values help in shaping an individual's overall personality.