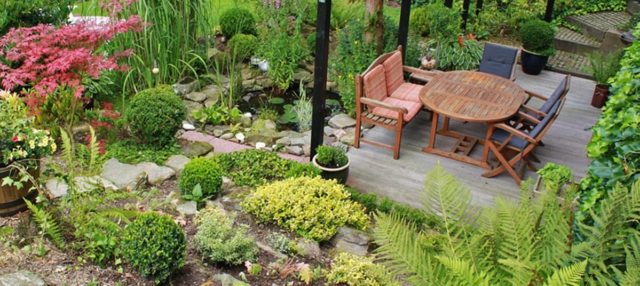 "If you have a garden and a library, you have everything you need."
Are you one of those plant- lovers who always wanted to own a garden where they can grow their favourite plants? Is space getting in your way? Or Are you confused about the design?
Well, terrace garden is as good as any other garden. Create your dream garden. Here are few things to remember:
Space: It's on whether you want to go with the garden with pots or convert your terrace into a lawn. Plants grow well in open space, but you can always design the borders as per your choice. Use the space you have efficiently.
Plants: At first, experiment with few plants. It's important to have knowledge of right type of soil and plants you are planning to grow. Once successful, you can gradually expand your garden. Never stop experimenting, though make sure not to spoil the whole garden.
Design: You have to pick a design according to the space. You can add lights, furniture, create raised beds and decorate your garden with bamboo stalks. The combination looks beautiful.
Gardening Tips: It is important to take care of your Make sure the plants get adequate amount of water as well as sunlight consistently. You can limit the use of readymade compost as you can easily prepare it at home. Avoid using chemicals against pests and adapt and make non-chemical ways of control your first choice. Gardening doesn't require too much effort though proper maintenance is much required in order to get the best out of your dream garden.
Remember, Gardening is a process and it takes time. We need to be patient with plants. Be patient. Good things take time.